​Best Aftermarket Tires For The Polaris Sportsman
Feb 27th 2023
The best aftermarket tires for the Polaris Sportsman will depend on a couple of factors; namely, your riding style and the type of terrain you face. Everyone's got their own preferences when it comes to tires, and much of what you'll hear from other riders or online forums is a personal opinion. Nevertheless, there are many great aftermarket tires out there for the Polaris Sportsman, and some are indeed better than others.
If, for example, you want a super capable and comfy tire that rides well on trails, then Maxxis Bighorn 2.0 Radial tires are a good choice. If, on the other hand, you want a super aggressive, tear-everything-up and go-everywhere tire that's on the rougher side, Outlaw 2 tires by High Lifter won't let you down. Rather than terrain-specific tires, you might instead want a set of all-terrain tires for your ATV, and some good in-between tires are the Mega Mayhems by ITP. They're not super smooth on hardpack or pavement, but they're way better in mud and slop than road tires or street tires are designed for hard surfaces. But regardless of whether you're after some all-terrain Polaris Sportsman 450 tires, a set of quality hunting tires for your Polaris Sportsman 570, or some gnarly mud tires for your Polaris Sportsman 850, here are the best tires you can get for a Polaris Sportsman ATV!
Best All-Around Tires For The Polaris Sportsman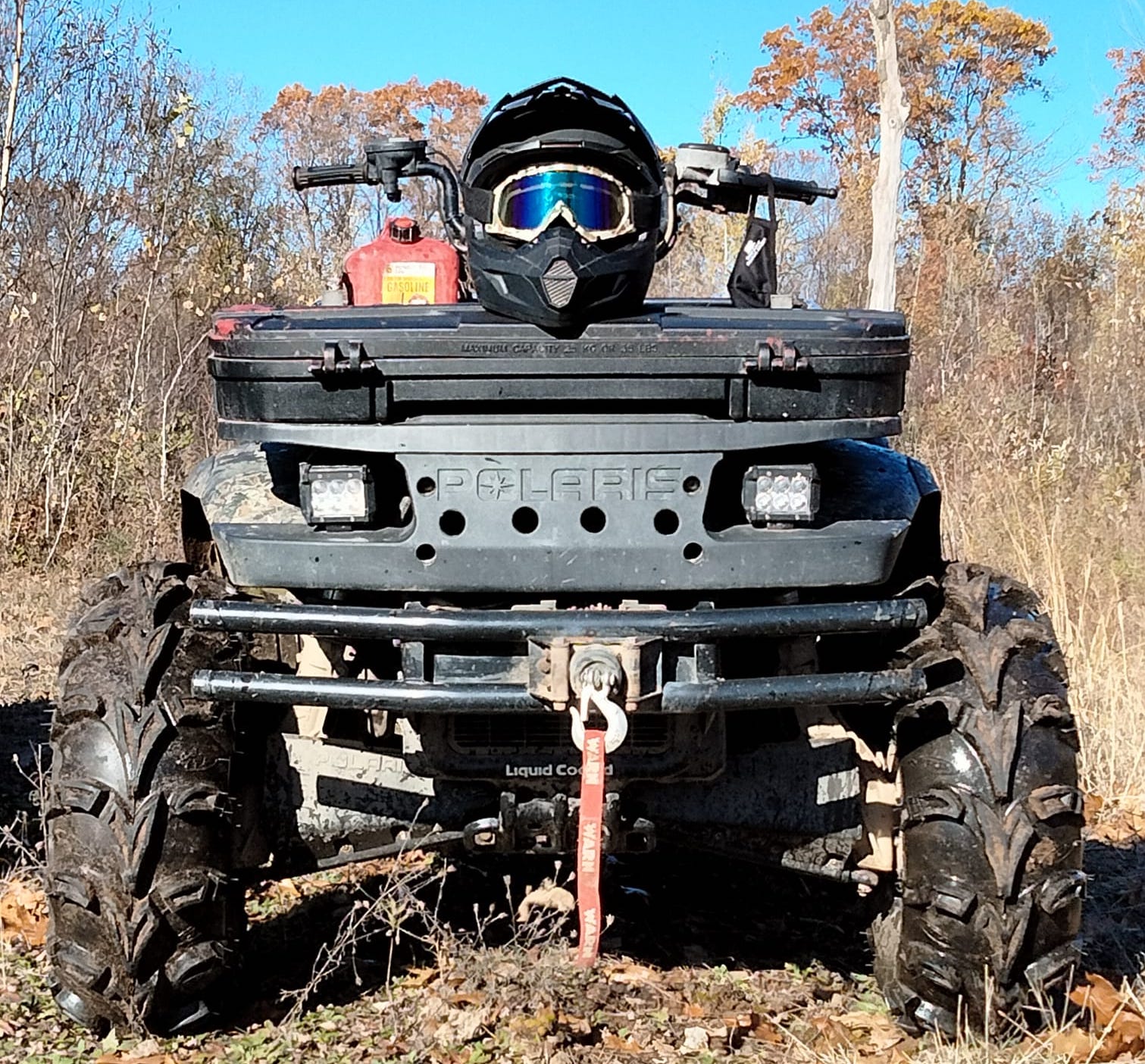 For the riders who dabble in a little bit of everything, a good general-use tire is advised. Something like the Maxxis Vipr tires work well because they have reasonably-sized 1"lugs that are aggressive enough to grip in the slippery stuff, yet not too aggressive that you won't be able to go fast on dirt roads or wooded trails.
The off-road tire firm SunF makes all kinds of tires of various sizes for any riding environment, and MassFX is also known for making high-quality trail tires – although they have been said to wobble quite bad on pavement. The luggy-but-smooth tread on Wanda Premium tires are great for traction in the mud, but if you want a set of ATV tires that not only look amazing, but also perform well in every condition with an extremely slow wear rate, then the Kenda Bear Claw HTR tires are a prime choice!
Best Polaris Sportsman Tires For Snow / Plowing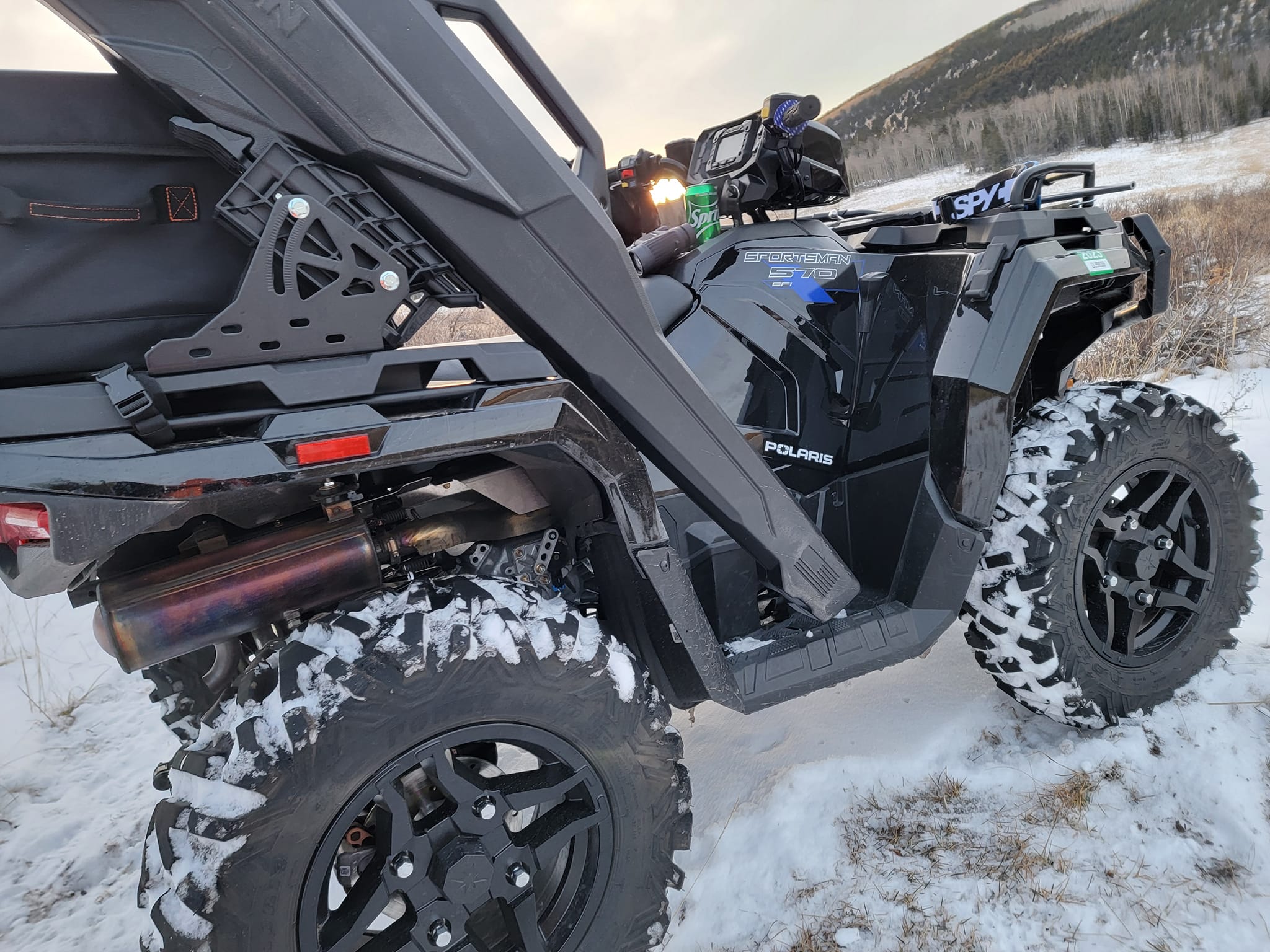 The Kenda Bear Claws we just mentioned are great in snow, but so too are Maxxis Bighorns 2.0s, SunF A033 Power I tires, and Sedona Rip Saws. Although they're not the best on trails that are full of jutting-out tree roots, Sedona Rip Saws are perfect for everything else – and plowing snow in particular. Similarly, SunF A033s will give you zero problems on snow. With no chains, no studs, and no weight on the back of your 4x4, you can easily push 2ft of heavy wet snow over a layer of ice while running A033 tires by SunF. Unlike the A033s, however, SunF Warriors will struggle on ice – but most tires that aren't designed specifically for ice will flounder on it.
A cheaper option for winter riders is to use tire chains or tire studs. Dirt Commanders with studs, as an example, perform amazingly well on both snow and ice, and most other tires with lugs that are deep enough to handle them can be studded out for winter use as well.
Best Polaris Sportsman Tires For Mud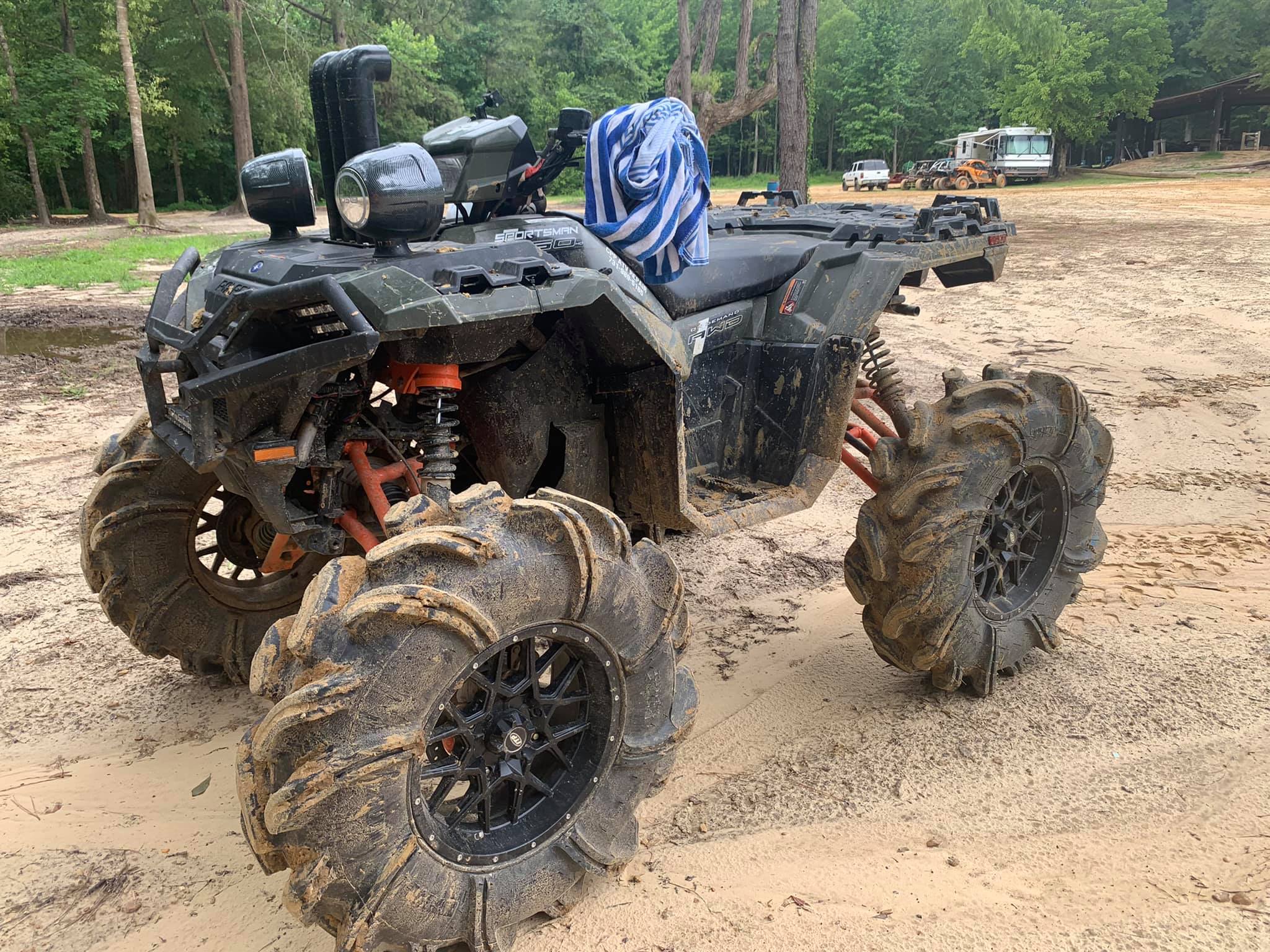 Pretty much any tire with the word "mud" or something similar in their name (i.e ITP Mud Lites, Maxxis MudZillas, or Interco Swamp Lites) will grab hard on wet and sloppy terrain. For the big bore 850 Sportsman 4x4s or ATVs with clutch kits, beefy tires like Mega Mayhems and Motohavoks by ITP and EFX respectively are sure to deliver maximum traction in the mud. Similarly, Gorilla Silverback tires and both the Assassinator and Intimidator tires by SuperATV are equally exceptional in deep, peanut butter, mud.
Best Polaris Sportsman Tires For Trail Riding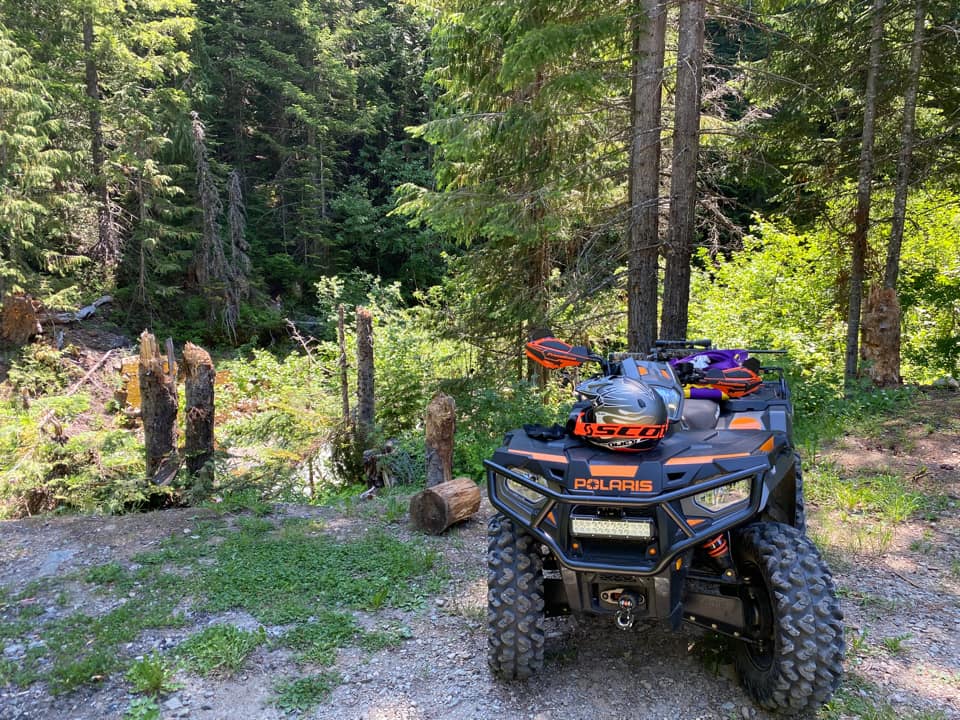 Some trails are muddy, while others are rocky. So it's hard to say which Polaris Sportsman trail tires will work best for you. Many riders have nothing but good things to say about the multi-use M1 Evil tires, and Pro Armor tires as well as the QuadBoss QBT846 tires are both equally suited for trails as well.
Finding The Right Polaris Sportsman Tires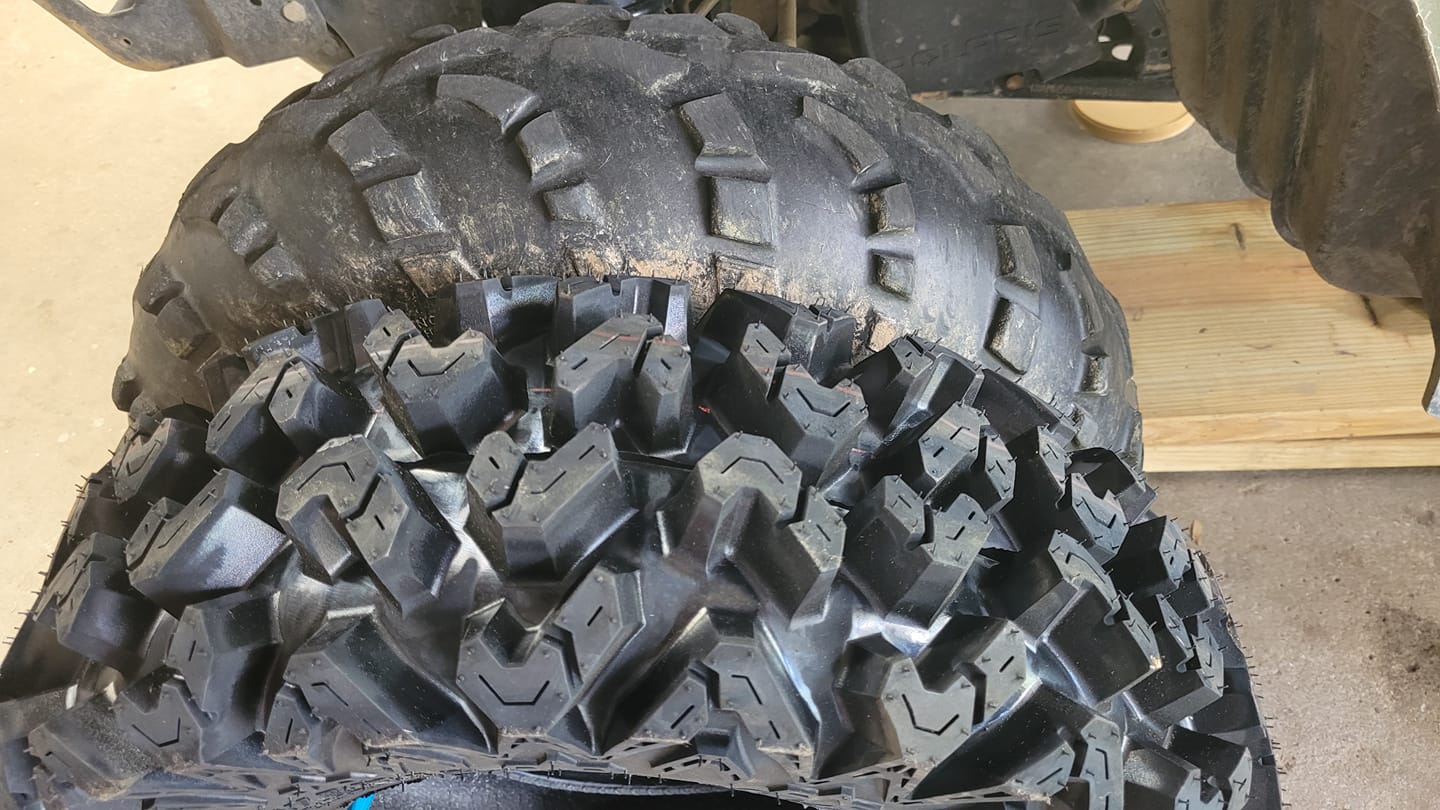 As we mentioned earlier, tires that work swimmingly for one rider might be absolutely abysmal for another. ITP Mud Lites, for instance, are exceptional in muddy environments, but they aren't the best at preventing sidewall gashes and punctures in areas with sharp and jagged rocks. Similarly, many mud tires will wear unevenly when used on blacktop. And although rotating your tires can help with this, you may not want to rotate a set of mud tires that are wider in the rear.
If you've got stock Polaris Sportsman tires, you might want to use them for a bit until they're worn down. Alternatively, if the tires you're running are just not cutting it upgrading ASAP could be the better course of action. And just because we didn't mention a particular tire here (like ITP Blackwater Evolutions, Kimpex Trail Troopers, or Sedona Buzzsaws), this doesn't mean that they're bad. Luckily, thanks to our Everything Advantage, you can try a set of tires from Everything Polaris Sportsman risk free! Simply find a tire package that you think you'll like, give it a few test runs, and if it doesn't perform to your liking, simply send them back and try some different ones!