A Comprehensive Comparison: Can-Am Outlander vs Polaris Sportsman ATVs
Aug 31st 2023
Whether you are a recreational rider or using your ATV for work purposes, the Can-Am Outlander and Polaris Sportsman are two leading names in the market. This blog post will offer an in-depth comparison of these two ATVs, discussing key aspects such as performance, comfort, utility, and more, to help you make an informed buying decision.
Performance
Can-Am Outlander: The Outlander lineup is known for its robust engines, offering a variety of engine sizes, ranging from 450 to 1000 cc. The Outlander delivers high torque, giving you impressive pulling power. Its well-calibrated CVT transmission ensures smooth power delivery throughout the rev range, making it capable in both trail riding and heavy-duty work.
Polaris Sportsman: Polaris offers similar engine sizes in its Sportsman range, with the top model boasting a 952cc engine. The Sportsman's engine delivers a linear and predictable power output, making it a good fit for riders who prefer a smooth and controlled ride. Polaris' automatic PVT transmission is also praised for its responsiveness.
Comfort and Handling
Can-Am Outlander: Can-Am uses its proprietary Tri-Mode Dynamic Power Steering (DPS) to provide adjustable steering assistance, improving maneuverability and ride comfort. It's also equipped with an Independent Rear Suspension (IRS) that ensures a smoother ride, even on challenging terrains.
Polaris Sportsman: Polaris stands out with its class-leading ground clearance and long-travel suspension, which absorbs trail obstacles, providing a smooth and comfortable ride. The Sportsman also features an Electronic Power Steering (EPS) system that provides easy steering effort.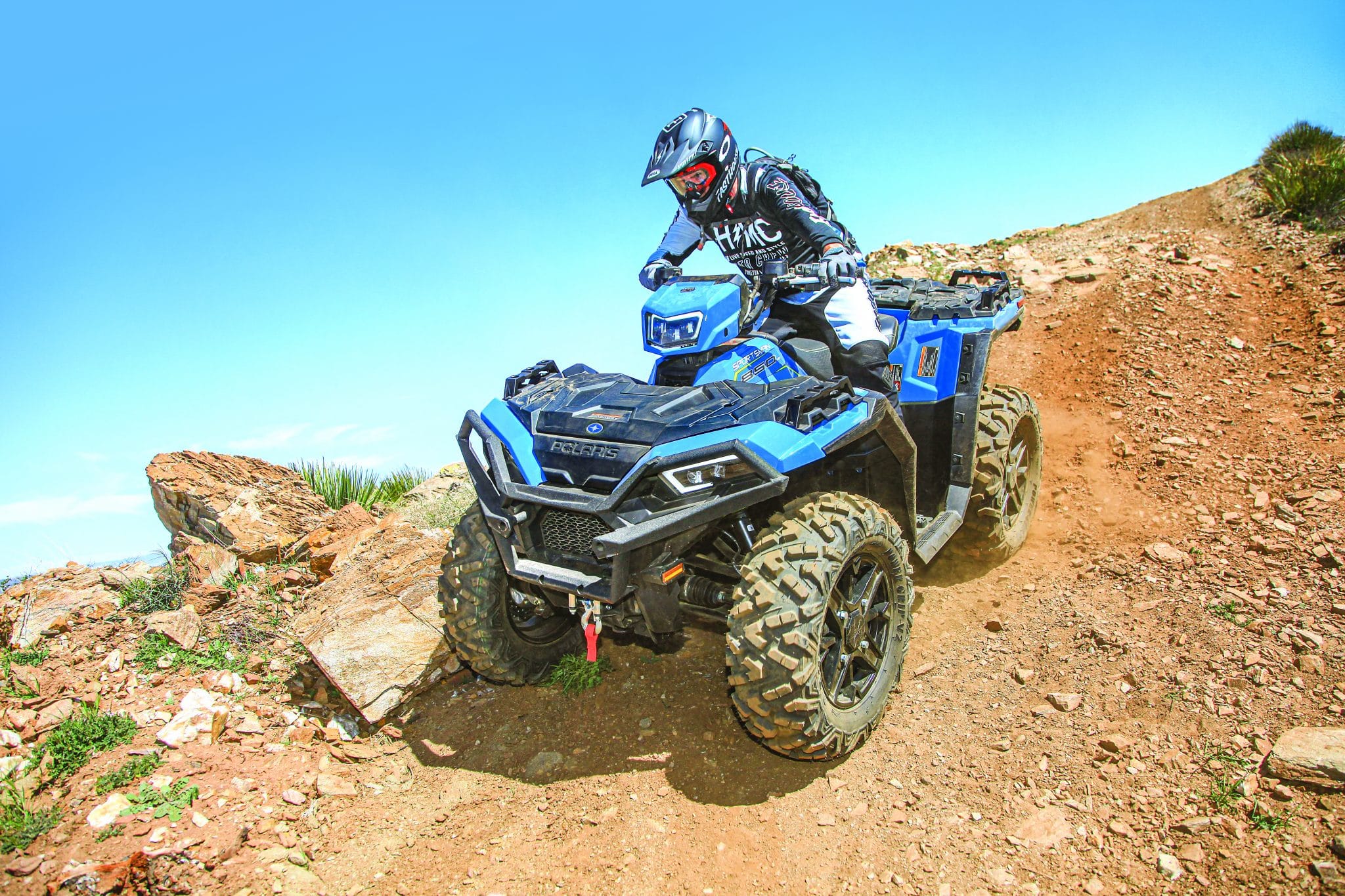 Utility
Can-Am Outlander: The Outlander comes with a hefty rear rack capacity and a substantial towing capacity, making it an excellent choice for heavy-duty work. It's also equipped with LinQ accessory attachment points for easy customization and added utility.
Polaris Sportsman: The Sportsman isn't far behind with a generous payload and towing capacity. The integrated front storage and standard rear rack make it a highly practical ATV for both work and hunting trips.
Price and Value
While both Can-Am Outlander and Polaris Sportsman offer various trims that influence the price, they generally are in the same price range, with the base models being quite affordable. Both offer good value for money, given their performance, comfort, and utility features.
Conclusion
Choosing between the Can-Am Outlander and the Polaris Sportsman ultimately depends on personal preference and your specific needs. If you're seeking high torque and adaptable power steering, the Outlander could be the better choice. If you prefer outstanding ground clearance and a comfortable ride over rough terrain, the Sportsman may be more suited to you. Either way, both these ATVs offer excellent performance, comfort, and utility, promising a great ride whether you're on the trail or at the worksite.